Miami Business Broker Advises How to Sell Your Business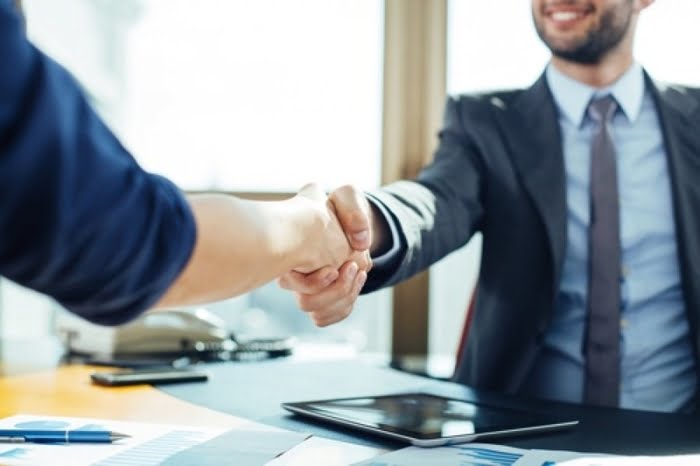 David Currea is a Miami business broker with more than a decade of experience assisting both buyers and sellers in transactions ranging from tens of thousand of dollars up into the millions, across a wide range of industries.
As a business broker in Miami, I've picked up quite a bit of knowledge over the years that can help put you in a better position to sell your business.
Adhering to certain principles such as timeliness, transparency, and working with a buyer in a cooperative manner greatly improves the speed and ease at which you can sell your business. 
Heed the following advice, and you'll be at the closing table collecting your check in no time.
Have All the Financial Information Ready to Present To a Buyer Before the Opportunity is Even Listed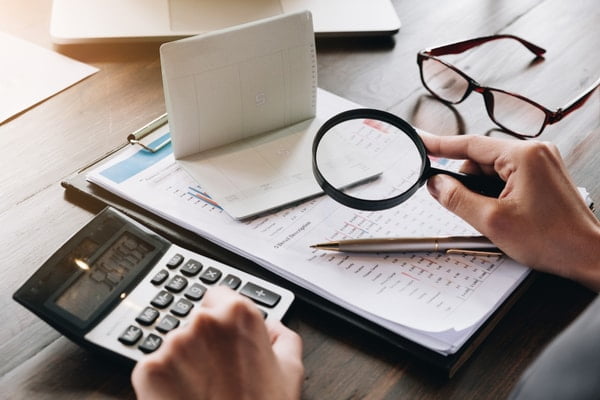 Here in South Florida we often joke about being on "Miami time" (or Cuban time, Colombian time, enter your nationality) – meaning showing up fashionably late –  but in the case of a business sale, you do not want to keep a buyer waiting too long when looking for further information.
The worst time to reach out to your accountant for financials is when you already have a motivated buyer interested in your business and looking to make an offer. Making the buyer wait can cause them to lose interest in your business or find another opportunity in the meantime. As they say, "time kills all deals", and unfortunately, this quite often proves to be true.
A good business broker will work with you and your accountant to gather all of the necessary info a buyer will be looking for before even listing the business.
(Of course, not everything is provided to a buyer until a non-disclosure and proof of funds is presented, and even then some information is generally held back until an offer is made and accepted).
This information will also be needed by your broker to properly price your business, so will need to be gathered early in the process anyway.
You Need a Set of Clean and Presentable Numbers That Clearly Reflect Your Business's Real Operation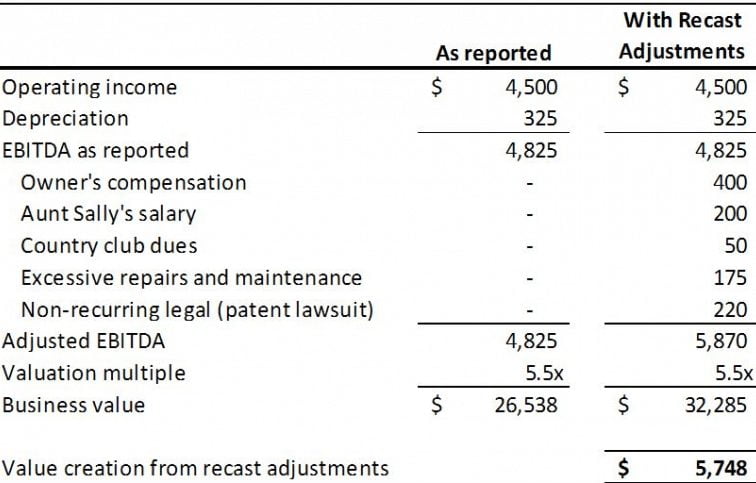 Ideally, you will have tax returns for the last three years readily available, where you declared every cent, and didn't list any personal expenses as business expenses…
Ideally…
In a perfect world, all businesses would have this… If this is the case with your business's tax returns, then that is fantastic. Best case scenario for a broker, seller and buyer.
Other than bank statements, tax returns are the most solid source of numbers you can provide a buyer. Pricing your business will be a breeze, as will showing it to buyers. Your business will also most likely qualify for SBA approval should you want it, opening the opportunity up to a larger pool of buyers who can receive a loan directly from the Small Business Administration to purchase your business.
However, I understand not all business owners have the same philosophy when it comes to how much they declare on their returns, and therefore, many businesses' tax returns fall short of showing what a business really makes.
I see this quite often, and have come to know that "Tio Sam" is not always a favorite person for many business owners in Miami.
If this is the case with your returns, there are other ways to help show a buyer how much your business makes –  internal profit & loss statements, bank statements, verifiable invoices to customers for cash payments, or any other internal financial record-keeping system you may have in place.
Once again, you will want to work alongside your business broker with the support of your accountant in order to come up with a game plan and put all of this information into a clean, concise and understandable P&L to share with an interested buyer.
The business broker will take the lead here, and help guide the way.
A business broker will also determine what "addbacks" are found in the numbers, such as personal and non-recurring expenses, that can be added back to the bottom line so a prospective buyer can understand how much he'll really be making if he purchases your business, and without having to pay these expenses.
Note: Some business owners are wary of sharing this information with buyers, especially if they have not declared all of this financial info in their returns. The legal NDA/confidentiality agreement that buyers sign, as well as a broker's investigation into the buyer's background, will keep you protected in this scenario.
Be Realistic With How Much You Can Get For Your Business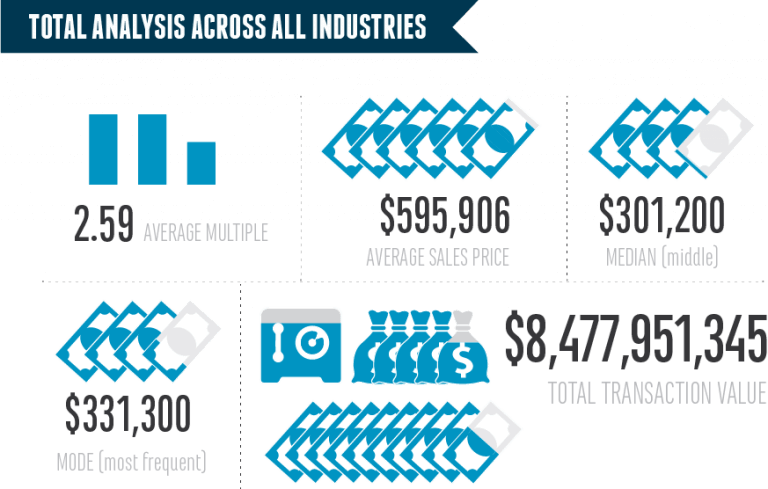 Early on in my career as a business broker in Miami, I took on any listing, however it came… even if the owner of the business was being unrealistic with their asking price.
I spun my wheels and wasted way too much time, because in the end, while there is a range most buyers will pay for a business, if beyond that range, a sale is highly unlikely. Miracle sales rarely occur, however, in most cases you will just be another listing up on the system, with little to no interest.
In order to get a realistic valuation for your business, a business broker should examine your business's financial performance, and use historical data of other businesses that have sold in similar industries, in order to find what multiple of EBITDA businesses such as yours are selling for. I myself generally try and go out to market at the higher end of this range.
If you go out to market far beyond the realistic range of what businesses such as yours sell for, you will not only turn away serious buyers and waste time, but the opportunity can also lose it's luster in the eyes of major "mover and shaker" business brokers (who represent the best quality buyers) if on the market for extended periods of time.
Be Transparent with a Buyer – Share the Good, the Bad, and the Ugly of Your Business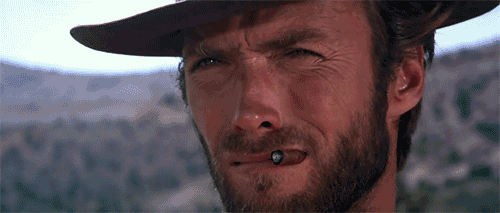 No business is perfect.
Many business owners feel that they need to hide certain negative aspects of their business out of fear that these aspects may turn off a buyer.
Truth is, it's best to lay your cards on the table. During due diligence, depending on how hard a buyer digs, the truth usually comes out.
Perhaps share the cons after a good initial sales pitch of all the positives. However, being upfront about any downsides or issues with the business is much better than having them find out on their own, and asking about it later on in the process… Once this occurs, depending on what they discover, your credibility and the entire deal can be damaged beyond repair being that you weren't forthcoming with the info… sometimes after incurring quite a bit of professional fees yourself.
Once the buyer has come to terms with whatever issues there may be with your business, you can come up with a solution if necessary to fix the problem, and they can move on to concentrating on the positives.
And if it's a deal breaker for that buyer? You'll find out early, before incurring expenses and wasting too much time.
How "Sellable" Is Your Business's Online Presence?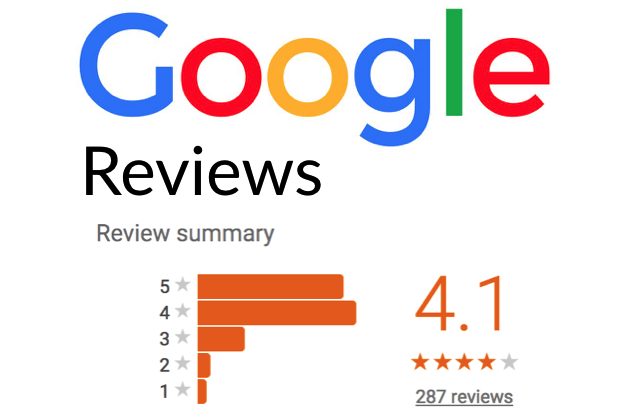 In this day and age, the first thing anyone does when looking for a service or product is an online search – most times on their phone, with the results available within seconds.
If they were to come across your business, what would they see?
Selling a business with several bad reviews is an uphill battle for even the best business brokers… while not impossible, it will make the job much harder, and you'll only be passing a headache on to a future buyer, unless he's ready to change the business name or location.
Work to gather positive reviews from loyal clients on Google, Facebook, Yelp, wherever you can… answer any negative reviews in a positive and professional manner, and looking to provide a solution. Report any spam reviews from random accounts you know never visited your business.
If you want your business to be more sellable – whether now or in the future – try and make sure it has a positive online presence… or at least not an extensively bad one that cannot be overcome with some positive reviews.
Consider Offering Seller Financing – Even a Small Amount Will Get Your Business Sold Quicker and for a Higher Price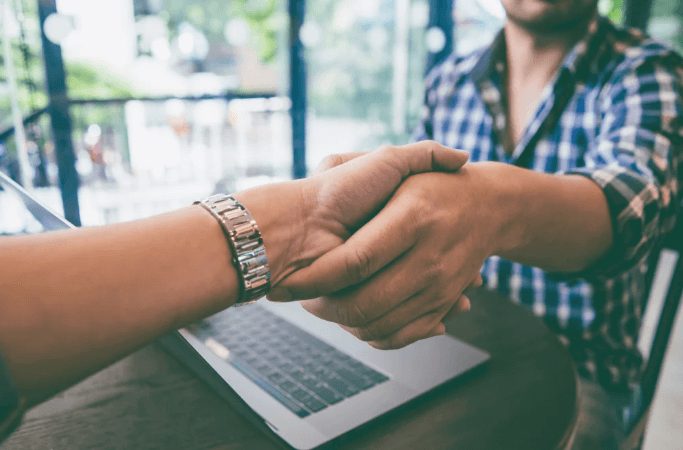 Most of the time when a business seller hears about seller financing, they don't like it. However, while not required, there are several big benefits to financing part of the purchase price between yourself and the buyer — even if not a big part of the price or for a long time period.
One major benefit is that it's been shown that businesses where seller financing was involved sold for a higher price and quicker.
Seller financing also comes across as a gesture of good faith and confidence in the business, helping to attract and ease the concerns of interested buyers as they see the seller is not just selling the business and taking off… he will have some "skin in the game" as they say, and will have faith in his business's continued performance and ability to pay them back.
Of course, the larger the amount of financing you're willing to offer and the better the terms, the better these positive effects (and larger the pool of buyers who can purchase the business), but even financing 10 – 30% of the price can have a strong beneficial impact on the sales process.
One concern sellers have is what happens if the buyer doesn't pay. There are several safeguards that can be put in place, such as a personal guarantee by the buyer backed by assets, or a contingency in the financing where if the buyer misses a few consecutive payments, the business returns to the seller.
Or making the financing portion above and beyond what you realistically will be happy taking home.
Do Not Look at Negotiations like a Battle – Compromise with Your Buyer Where Necessary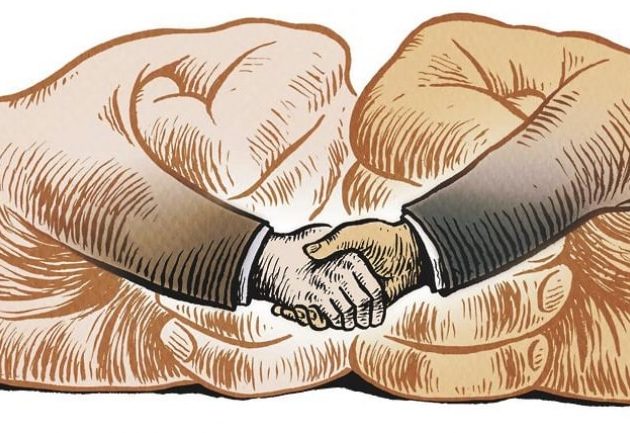 Many business sellers take an almost standoffish attitude towards the buyer, and vice versa. There is nothing worse for a deal than either party taking this destructive stance.
Putting yourself in the shoes of the buyer helps you understand why they may be asking for certain things. Generally buyers – just like sellers – are only trying to cover their bases. Once you understand their position, it will put you in a better position to resolve whatever concerns they may have in a manner that won't hurt you in the negotiation.
Also, in every deal that I've closed, both sides have had to make at least some concessions. The seller gives a bit, the buyer gives a bit, and both parties can come to an agreement.
Using a Residential or Commercial Real Estate Agent – Not Trained and Experienced in the Sale of Businesses – Is Not a Good Idea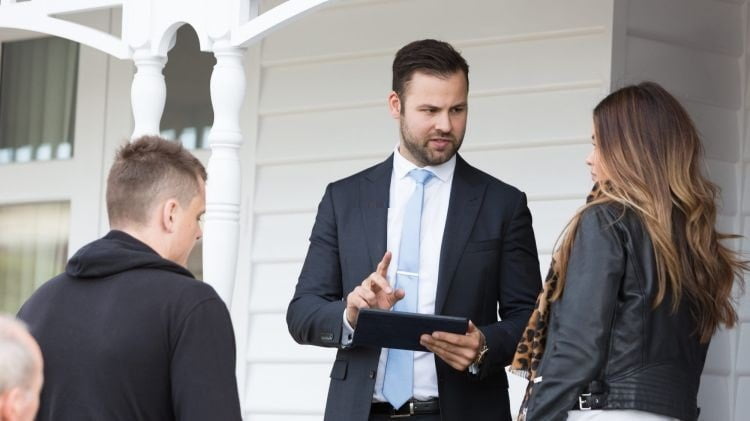 In Miami, where everyone has a cousin with a real estate license, I'm sure there will be no shortage of people who'd like to list your business for sale.
Trusting someone who is not trained in the sale of businesses is not a good idea… You want someone who specializes in numbers and financial performance… not single family dwellings and condos.
Two completely different animals.
Even a commercial realtor without business sales experience – if they are only familiar with selling commercial properties such as warehouses or retail space / shopping centers – is not a good choice.
A non-business trained realtor will take your listing, and have no idea how to put a price on your business.
They will have no idea how to work with you to get your financials in order to be presented to buyers — they will more than likely share whatever financials are readily available straight from the accountant, under-representing your business's performance in the process.
They will have no idea about the necessary steps to take along the business sales process.
They will list your business on the regular MLS instead of the Business Brokers of Florida MLS (BBFMLS), which does not have access to the massive pool of business buyers and other business brokers that we have available as business brokers.
Realtors also don't understand the importance of confidentiality in the sale of a business – business owners do not want their employees, suppliers or competitors knowing of the sale – and don't have the proper tools to properly represent your opportunity while maintaining this confidentiality. 
Why You Should Use a Business Broker When Selling Your Business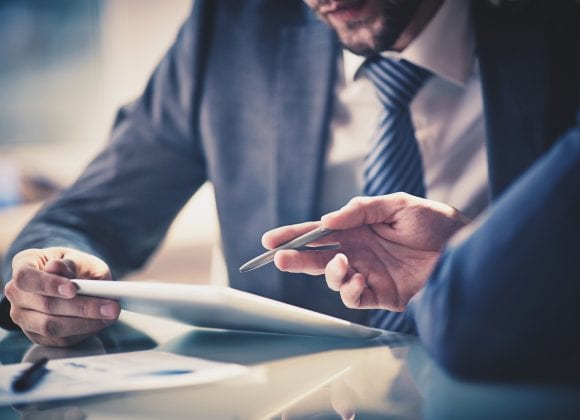 If in the state of Florida, you want to make sure that the agent that takes on the sale of your business is not only a licensed real estate agent, but also a member of the Business Brokers of Florida association, as they will be trained in the sale of businesses, and have access to the BBFMLS, which is a separate and completely superior system when it comes to finding buyers of businesses than the regular real estate MLS. 
Choosing a business broker provides you many benefits when selling your business.
Besides the knowledge on how to properly price your business, present your financial information, confidentially market your opportunity to the right buyers, most business brokers will:
Qualify prospective buyers to ensure that they are financially capable before presenting them to you, saving you unnecessary time and stress.

Have access to all the most common legal documents used in a business sale such as NDAs, letters of internet and the standardized BBF business purchase contract.

Maintain contact with professional who can help facilitate the transaction, such as SBA lending agents in banks and affordable closing attorneys who specialize in business sales and ensure that all bases are covered in a sale.

Only get paid if the business sells – commission basis
One of the most important benefits an experienced business broker can bring to the table is the knowledge they've acquired over the years in the complex business of selling businesses.
This knowledge translates into an understanding of the concerns of both the buy and sell side in a transaction, allowing the broker to foresee and overcome any potential issues before they arise, as well as an ability to smoothly move the transaction through each step necessary to reach the closing table.
About the Author – David Currea, Licensed Business Broker in Miami & BBF Member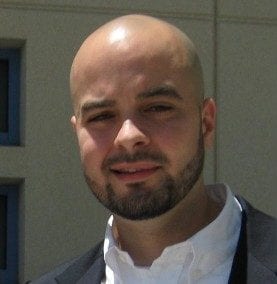 David Currea is a Miami business broker, BBF member and commercial real estate agent with Capital Business Solutions. David has been working in the field for over ten years now, and has brokered transactions ranging in the tens of thousand of dollars up into the millions. If in the Miami-Dade County area and considering selling your business, you can reach David Currea for a free consultation at (305) 331-9918 or dcurrea@capitalbbw.com. You can find David's Business Broker profile page here.