Find a Business Opportunity
Listing Number: 3764
Summary - $4.04m Adjusted EBITDA Beauty Device Company
Company selling its own branded beauty devices (tech-enabled) to clients in over 60+ countries. Strong customer base including distributors and niche retailers, and can expand strategically to aesthetic service providers. The Company maintains difficult to obtain FDA 510k designations & CE certification for numerous of their products. IP protection in place in North America and Asia.
– Management and principals willing to remain on-board and roll equity with correct partners – considering potential exit and partnership possibilities.
– Complete dataroom readily available (post LOI).
– The Company also maintains agreements with some of their largest key customers.
– After years in development, 2 new products finalized and 1 in soft launch phase – with first-mover advantage.
– One of the new products would be a great addition to partner with skincare product companies.
– Products tested with multiple medically-backed studies proving benefits and technologies.
Listing Broker
---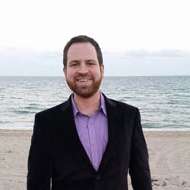 ---
Category:

Wholesale/Dist. Businesses

Sub-Category:

Asking Price:

$28,926,918

Gross Sales:

$18,849,409

Cash Flow:

$4,004,056

County:
Area:

Global

FFE:

$ 140,000

Inventory:

$1,400,000

Real Estate:

$0

Employees:

14 - Full-Time 32 - Part-Time

Facilities:

Offices located in North America, with sales teams in various locations

Relocatable?

Yes

Home Based?

No

Market Notes: Expected major increases to at-home home skin-care device market segment through 2025 & beyond.

Large beauty companies & medical Device companies have been steadily focusing on beauty devices & beauty-tech, which has been continuing to grow in popularity.
Growth Notes: This company has grown exponentially within the first 5 years since its inception. While COVID temporarily slowed the company's growth, management has been focused on rebuilding.

Sales accelerated during the 2021 holiday season and have continued to sustain, with a strong 2022 EBITDA.

Outstanding new products (years in R&D) currently being launched with 1st mover advantage - major capability to drive sales, especially when partnered with certain types of companies.
Support Training:

Owners & management willing to remain on-board with right partners.

Year Established:

2014

Financing Terms:

TBD

Reason for Selling:

Considering exit and partnership possibilities.

Inventory Included:

Yes

Is Franchise

No

Lender Prequalified

No

Absentee Owner

No

Selling Financing?

No

Is FEE Included?

Yes