Capital Business Solutions is one of the leading business brokerage firms in the US offering Fedex routes for sale. Capital Business Solutions maintains a solid inventory of profitable FedEx businesses available for purchase. Should you wish to sell a FedEx route, please contact us here to get in touch with one of our business brokers specializing in the area.
| ID | Name | Asking Price | State | Link |
| --- | --- | --- | --- | --- |
| 3855 | FedEx P&D 16 Truck Operation N. Texas with Manager | $1,900,000 | TX | View Listing |
| 3852 | Established FedEx P&D Operation with manager in DFW | $615,000 | TX | View Listing |
| 3849 | Semi-Absentee FedEx P&D Routes with SBA Lending-SALE PENDING | $1,200,000 | GA | View Listing |
| 3830 | FedEx P&D Route- Little Rock with Manager-Off the market | $1,199,999 | AR | View Listing |
| 3827 | Turnkey FedEx P&D routes – Sale of Assets- SALE PENDING | $650,000 | AR | View Listing |
| 3818 | Growing FedEx P&D routes near New Orleans-Off Market | $1,300,000 | LA | View Listing |
FedEx Routes FAQs
How profitable is it to own a FedEx route?
The average net profit earned from a single FedEx route is $30,000 to $40,000 per route. This multiplies per route owned, so if you own three routes, you can expect to earn somewhere between $90k and $120k a year from your routes. Profits can vary based on location, number of employees, and number of loads you handle.
What are the benefits of buying a FedEx route business?
There are several reasons why owning FedEx routes is such an attractive idea, and why they are so highly sought after.
No sales or marketing required – FedEx handles all of the required sales and marketing efforts needed to develop routes. Owners need to only concentrate on the logistics of operating the routes on schedule. 
On-time weekly payments – FedEx pays route owners on a weekly basis via direct deposit, for the previous week's deliveries. Revenue from routes is generally considered to be consistent, with some slight seasonal variation.
Business can be managed remotely – While FedEx doesn't recommend absentee ownership, routes can be managed remotely, with many route owners not performing any actual package delivery, instead focusing on the logistics side of the business.
Excellent growth potential – When FedEx expands to new territory near your routes, or gains new customers, these new customers need to be serviced, and the opportunities will be awarded to you if you are the closest contractor (and maintain a good reputation), free of charge. 
Also, the purchase of additional FedEx routes for sale is a surefire way to automatically multiply your income.

What are the responsibilities of FedEx Route Owners?
Some of the responsibilities of FedEx contractors include:
Equipment – Contractors must purchase or lease their own vehicles, which can be new or used, as well as maintain these vehicles.
Employees – All hiring, training and payment of employees is the responsibility of the FedEx route owner. 
Benefits – Route owners are responsible for offering any insurance or retirement plans (up to the owner if they'd like to offer these benefits).
Accounting – Accounting, bookkeeping and business taxes are the responsibility of the FedEx route owner.
Uniforms – Although you are an independently owned business, drivers will have to wear FedEx uniforms, as well as follow FedEx's driving safety rules.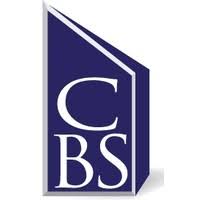 Looking for FedEx Routes for Sale or Looking to Sell a Route of Your Own?
Get in contact with one of our Capital business brokers, today!