Find a Business Opportunity
Listing Number:
Summary - Mobile and Modular Home Repair Service
The Company is a retail store servicing modular, manufactured and mobile homes. It repairs in-house vinyl windows, screening, awnings , doors, etc. Customers bring parts needing repairs to the shop to be fixed. The Company supplies parts and equipment for area contractors. Owner-Operator store with growth opportunities in an area of many mobile home parks. Located in Stuart, Florida, serving Martin, St. Lucie, Palm Beach, Okeechobee counties.
Listing Broker
---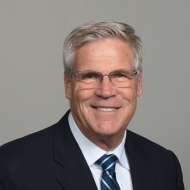 ---
Category:

Sub-Category:

Asking Price:

$60,000

Gross Sales:

$118,827

Cash Flow:

$15,061

County:

Martin

Area:

Martin, St. Lucie and Palm Beach

FFE:

$ 15,000

Inventory:

$500

Real Estate:

$0

Employees:

1 - Full-Time - Part-Time

Facilities:

Rental Bay, $850/month

Relocatable?

Yes

Home Based?

No

Market Notes:

The Company services the City of Stuart and all of Palm Beach, Martin, St. Lucie, and Okeechobee Counties, There are 53 mobile home parks in Martin County, 38 in St. Lucie County, 134 in Palm Beach County and 120 mobile home parks in Okeechobee County. There is one competitor.

Growth Notes:

Growth opportunities are abundant in the multiple mobile home parks in the area. Due to serious health issues, the revenues have been reduced for two years; however, customers remain loyal. The new owner could expand to longer hours than the current Tuesday-Friday 8:00 AM-3:00 PM and could create a strong on-line presence to reach potential new customers. It's excellent reputation for goodwill, superior workmanship, quality design and customer service should successfully support any new market expansion.

Support Training:

Thirty days included with sale; support available as needed thereafter.

Year Established:

2004

Financing Terms:

None

Reason for Selling:

Health

Inventory Included:

Yes

Is Franchise

No

Lender Prequalified

No

Absentee Owner

No

Selling Financing?

No

Is FEE Included?

Yes