Find a Business Opportunity
Listing Number: 3872
Summary - Medical Courier Business For Sale in Miami
This successful company has been a trusted name in the local logistics and medical courier service industry for almost 30 years.
Specializing in the secure, same-day transportation of lab samples, blood and tissue specimens, radiology films, and more, it works in the critical niche of medical courier services. The company serves a wide range of clients, including hospitals, clinics, labs, and major businesses.
With a strategic service contract with a major healthcare provider and an impressive 98% client retention rate, this business offers scalable growth potential in a growing market. The company's financial performance has consistently shown profitability, with revenue growing at a CAGR of 11.54% over the past four years.
With a solid financial track record, an experienced management team, and a commitment to excellence and safety, this company is well positioned for continued success and growth.
Listing Broker
---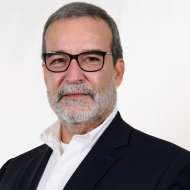 ---
Category:

Sub-Category:

Health, Medical & Dental

Asking Price:

$2,500,000

Gross Sales:

$2,393,576

Cash Flow:

$696,457

County:

Miami-Dade, Broward & Palm Beach

Area:

1440 SF

FFE:

$ 20,000

Inventory:

$0

Real Estate:

$0

Employees:

6 - Full-Time 60 - Part-Time

Facilities:

An office complex northwest Miami

Relocatable?

Yes

Home Based?

No

Market Notes:

The medical supply delivery services market is expected to keep growing in the coming years, driven by the need for quick and secure transportation of samples and specimens for testing. Other factors driving this growth include the aging global population, the rise of online pharmacies and medical supply retailers, and the adoption of telehealth for remote healthcare services.

Growth Notes:

With a strategic service contract with a major healthcare provider that offers access to more clients, a solid financial track record, and an experienced management team committed to excellence and safety, this company is well-positioned for continued success and growth.

Support Training:

The Seller will help a new owner for ninety days at no cost for a smooth transition and is open to discussing a long-term agreement. Additionally, the company has a well-trained management team that can help a new owner.

Year Established:

1994

Financing Terms:

N/A

Reason for Selling:

Retirment

Inventory Included:

No

Is Franchise

No

Lender Prequalified

Yes

Absentee Owner

No

Selling Financing?

No

Is FEE Included?

Yes