Find a Business Opportunity
Listing Number: 3850
Summary - Thriving New Jersey Tourism Business with 45+ Years' Legacy
An exceptional opportunity to own a well-established inbound tourism company in New Jersey. Since its inception in 1978, this company has been a trusted name in the industry, specializing in serving Spanish-speaking clients from Spain and Argentina.
Unparalleled Customer Service: Renowned for its exceptional customer service, the company offers convenient airport transfers and immersive private/group tours in iconic destinations such as New York City, Washington DC, and Boston.
Efficient Reservation System: Their proprietary system ensures seamless reservation management and passenger services.
Dedicated Team: Their experienced drivers and guides have been with the company for over a decade, guaranteeing expert guidance and a safe, comfortable travel experience.
The Fleet: The fleet includes five Ford Transit vans and one Lincoln Navigator, ensuring passengers enjoy a comfortable and secure journey.
After an incredible 45-year journey, the current owners are ready to retire, presenting a unique opportunity for a new owner to carry forward the legacy of excellence they have built.
Listing Broker
---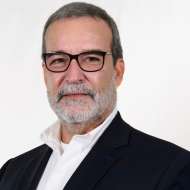 ---
Category:

Sub-Category:

Other Travel & Transportation

Asking Price:

$1,600,000

Gross Sales:

$1,573,904

Cash Flow:

$605,756

County:

Bergen

Area:
FFE:

$ 250,000

Inventory:

$0

Real Estate:

$0

Employees:

8 - Full-Time 5 - Part-Time

Facilities:
Relocatable?

Yes

Home Based?

No

Market Notes:

The business thrives on strong relationships with tourist wholesalers, who connect it with travel agencies as essential intermediaries. Their online presence, including a user-friendly website and active engagement on social media platforms like Facebook, Twitter, and Instagram, amplifies their reach to individual travelers.

Growth Notes: With 45+ years of experience and a strong brand, this business is poised for growth:
• Online Sales: Boost revenue by enabling direct online booking through our user-friendly website.
• Diversified Tours: Attract a wider audience by offering specialized tours for various interests.
• International Expansion: Explore new markets in Spanish-speaking countries like Mexico and Colombia.
• Local Partnerships: Collaborate with local businesses for mutually beneficial promotions.
A new owner with a strategic business plan has the potential to grow this business exponentially.
Support Training:

The owner offers four weeks of free training to facilitate a seamless transition, ensuring the buyer is well-prepared to continue the business successfully. Additionally, the owner is open to establishing a long-term remote working relationship to provide ongoing support and guidance.

Year Established:

1978

Financing Terms:

Not available

Reason for Selling:

After 45+ years in business, the owners are looking to retire

Inventory Included:

No

Is Franchise

No

Lender Prequalified

No

Absentee Owner

No

Selling Financing?

No

Is FEE Included?

Yes