Find a Business Opportunity
Listing Number: 3843
Summary - French style, premium service beauty salon
Outstanding and well-known French-Style, full-service Beauty Salon offering premier services with an extensive base of repeat customers and a significant presence on social media. It has been in the heart of Coral Gables since 2010; a fantastic location! One of a kind.
The salon has eight workstations for stylists, three for pedicures, three for manicures, three for hair washers, and two private rooms for massages, facials, and laser therapy. The equipment is top-of-the-line and in excellent condition; the seller constantly improves the facilities—the right ingredients to keep growing.
The owner primarily focuses on managing the salon and customer relationships.
Excellent books and records, perfect for an investment visa!
After successfully running the salon for over eight years, the seller seeks a new business venture and wants to sell it.
Destacado y conocido salón de belleza de estilo francés que ofrece servicios de primer nivel con una amplia base de clientes habituales y una presencia significativa en las redes sociales. Clase aparte. Ha estado en el corazón de Coral Gables desde 2010; una ubicación fantástica!
El salón cuenta con ocho estaciones de trabajo para estilistas, tres para pedicura, tres para manicura, tres para lavado de cabello y dos salas privadas para masajes, tratamientos faciales y terapia con láser. Los equipos e instalaciones son de primera línea y los mantienen en excelentes condiciones. Además, el vendedor constantemente está haciendo mejoras al local. Todos los ingredientes para seguir creciendo.
El dueño se dedica a gerenciar el salón y la relación con los clientes.
¡Excelentes libros y registros, perfectos para una visa de inversión!
Después de operar con éxito el salón durante más de ocho años, el vendedor está buscando un nuevo emprendimiento y quiere vender el salón.
Salon de beauté de style français renommé et bien connu offrant des services de premier ordre avec une vaste clientèle régulière et une présence significative sur les réseaux sociaux. Il est unique en son genre et se trouve au cœur de Coral Gables depuis 2010; un emplacement fantastique!
Le salon dispose de huit postes de travail pour les coiffeurs, trois pour la pédicure, trois pour la manucure, trois pour le lavage des cheveux et deux salles privées pour les massages, les soins du visage et la thérapie au laser. Les équipements et les installations sont de première qualité et sont maintenus en excellent état. De plus, le vendeur effectue constamment des améliorations sur le local. Tous les ingrédients pour continuer à croître.
Le propriétaire se consacre à la gestion du salon et à la relation avec les clients.
D'excellents livres et registres, parfaits pour un visa d'investissement!
Après avoir exploité avec succès le salon pendant plus de huit ans, le vendeur recherche une nouvelle entreprise et souhaite vendre le salon.
Listing Broker
---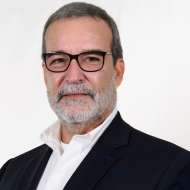 ---
Category:

Beauty Salons

Sub-Category:

Asking Price:

$290,000

Gross Sales:

$387,407

Cash Flow:

$85,885

County:

Miami Dade

Area:

2200 SF

FFE:

$ 175,000

Inventory:

$5,000

Real Estate:

$0

Employees:

2 - Full-Time 8 - Part-Time

Facilities:

The salon is in the heart of Coral Gables, a wealthy neighborhood in Miami-Dade. And has been in this fantastic location for over twelve years.. It has eight workstations for stylists, three for pedicures, three for manicures, three for hair washers, and two private rooms for massages, facials, and laser therapy. The equipment is top-of-the-line and in excellent condition. The lease contract is until December 2024, with an option to renew it for 3 more years. The monthly rent is $7,233

Relocatable?

Yes

Home Based?

No

Market Notes: The Salon offers a wide range of beauty services, including haircuts and styles, hair treatments, hair color, blow dry, shampoo and conditioning, manicure and pedicure, professional makeup, massage, and laser therapy. It also sells an array of beauty products.
The Salon is active on social media through Facebook, Instagram, and its website. Furthermore, promotion is done through word-of-mouth by its clients, which are high-end, loyal, and repeated.
Growth Notes: The salon has plenty of growth opportunities by adding new staff members or using the installed facilities intensively.
Furthermore, the beauty industry in South Florida is expected to continue growing in the coming years, driven by the increasing number of affluent residents and the region's favorable business climate. Coral Gables is an area of considerable demographic growth. The city's population growth is due to several factors, including its attractive location, robust economy, and high quality of life.
Support Training:

The seller will train for two weeks at no cost to help with a smooth transition.

Year Established:

2010

Financing Terms:

N/A

Reason for Selling:

New business venture

Inventory Included:

Yes

Is Franchise

No

Lender Prequalified

No

Absentee Owner

No

Selling Financing?

No

Is FEE Included?

Yes