Find a Business Opportunity
Listing Number: 3819
Summary - Florida State Certified Electrical Contractor founded in 2002 -SOLD
This State Certified Electrical Contractor was founded in 2002. The company has name recognition and a solid reputation in Palm Beach and Martin Counties. They specialize in higher-end remodels and new residential construction through a boutique and concierge approach with a distinguished list of General Contractors and repeat clientele. Commercial work has been limited to small to medium offices and retail new construction and remodels.
There is one Superintendent with a secondary State Certification License that could qualify the business post-closing, two journeyman electricians with one apprentice electrician and one logistics manager/apprentice.
There is opportunity to increase revenues immediately scaling the business by using the unsolicited phone calls that come in consistently for service work. Expanding commercial work, installations and service of EV charging stations and home generators are other lanes to exponential growth.
P&L. Significant WIP with Backlog for next year. Motivated Seller is retiring, however will entertain continuing in management and operations for an additional period through an operating management agreement post-closing.
MUST SUBMIT NDA, PROOF OF FINANCIAL CAPABILITY AND WORK PROFILE PRIOR TO RELEASING PROPRIETARY INFORMATION.
SBA pre-qualified lending to a Borrower with the required State license.
Listing Broker
---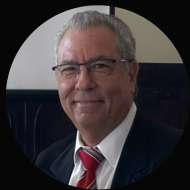 ---
Category:

Electric, Gas, Water, Sanitary Services

Sub-Category:

Asking Price:

$799,000

Gross Sales:

$1,171,206

Cash Flow:

$296,009

County:

Palm Beach

Area:

Palm Beach and Martin County

FFE:

$ 180,075

Inventory:

$15,000

Real Estate:

$0

Employees:

5 - Full-Time 0 - Part-Time

Facilities:

1000 square foot Office/Warehouse

Relocatable?

Yes

Home Based?

No

Market Notes:

Construction speciality trades are in high demand.

Growth Notes:

Significant growth using the unsolicited phone calls that come in consistently for service work. The addition of commercial work, installations and service of EV charging stations and home generators are other lanes to immediate exponential growth.

Support Training:

four weeks at zero cost

Year Established:

2002

Financing Terms:

SBA pre-qualified lending to a Borrower with $90,000 down payment and the required license.

Reason for Selling:

Retirement

Inventory Included:

Yes

Is Franchise

No

Lender Prequalified

Yes

Absentee Owner

No

Selling Financing?

No

Is FEE Included?

Yes