Find a Business Opportunity
Listing Number: 3871
Summary - Established Retail Pool Supply store with Pool Route-Contract Pending
This full-service retail pool store has been in the same neighborhood location for over 50 years, making Palm Beach pools sparkle and assisting homeowners with everything needed to care for pools and spas.
The retail store is operated under the watchful eyes of a manager. There is one technician cleaning 72 residential pools and 1 commercial pool weekly.
The store does free water analysis together with chemical sales and pool toys. They offer pool/spa/jacuzzi repairs and remodeling, sales of parts for the Do-It-Yourself projects, pool structural repairs, paver decks and driveways, spray deck, and Diamond Brite resurfacing. All these services are outsourced and generate revenue. A list of vetted subcontractors that provide repairs, renovations, remodeling, and leak detection services will be conveyed in the sale.
During times of recession and times of inflation, people spend more time at home in their pools.
SBA pre-qualified for a hands-on operator. Clean Books and Records. TTM earnings exceed $400,000 as of September 15, 2023. The store has a below market rent with good terms (2% escalation per year) and an easy to work with landlord. They recently signed a new five-year lease with a five-year option.
The Seller will teach a new owner how to do leak detection and apply spray deck (equipment included) for more revenue sources.
Listing Broker
---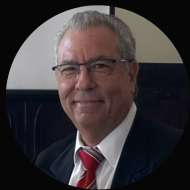 ---
Category:

Retailing Businesses

Sub-Category:

Asking Price:

$795,000

Gross Sales:

$923,240

Cash Flow:

$445,903

County:

Palm Beach

Area:

West Palm Beach

FFE:

$ 9,350

Inventory:

$45,000

Real Estate:

$0

Employees:

2 - Full-Time 0 - Part-Time

Facilities:

2,400 sq. ft. retail store in strip center

Relocatable?

No

Home Based?

No

Market Notes:

Recession-proof business. People tend to spend more time in their pools in times of inflations and recession

Growth Notes:

Seller will teach new owner how to do leak detection and spray decks.

Support Training:

Seller will assist in the orderly transition of the customers, vendors and staff

Year Established:

1973

Financing Terms:

SBA pre-approved lending for qualified Buyer with 11% equity injection, amortized over 10 years with $25,000 working capital

Reason for Selling:

Looking to explore other ventures

Inventory Included:

Yes

Is Franchise

No

Lender Prequalified

Yes

Absentee Owner

No

Selling Financing?

No

Is FEE Included?

Yes