Find a Business Opportunity
Listing Number: 3839
Summary - Meat & Poultry Broker / Trader / Exporter to Caribbean Countries with $18m+ Gross Revenue. Owner willing to stay on board – CONTRACT PENDING
Established Meat Broker / trader / wholesaler specializing in proteins & sales of raw poultry to customers throughout Caribbean/ Central America / North America countries.
The Company buys and sells meat from some of the largest producers of Raw Poultry in the USA (one of the top exporters of Poultry in the world), and has customers in numerous Caribbean/ Central America / North America countries whom they sell to. Predominantly, customers of the business are manufacturers, processors or distributors of the products who resell to other customers. As poultry is one of the lowest cost proteins available, demand for low cost proteins remains high when economic conditions tighten.
The company has relationships with both customers & suppliers, and is set up to purchase directly from slaughter facilities around the country, enabling the company to compete with any other supplier in the space.
The Company utilizes 3rd party shipping lines and storage facilities. The Company does NOT warehouse any products. The Company carries credit insurance & most receivables are insured 80%-90%, minimizing risk. The Company only accepts US currency, thereby mitigating exchange risks.
Owner willing to consider remaining onboard / possibly rolling equity with the correct partner. Numbers are up to date, TTM from March 1st 2023 period – business continuing to grow.
Listing Broker
---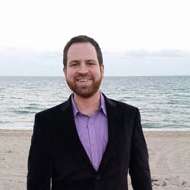 ---
Category:

Sub-Category:

Agents & Brokers

Asking Price:

$1,999,918

Gross Sales:

$18,782,737

Cash Flow:

$645,185

County:

Miami

Area:

South Florida

FFE:

$ 0

Inventory:

$0

Real Estate:

$0

Employees:

3 - Full-Time 0 - Part-Time

Facilities:

Offices in North America, could be worked remotely

Relocatable?

Yes

Home Based?

Yes

Market Notes:

As COVID increased consumption of low-cost proteins, demand has increased.

Growth Notes: As demand for the products sold by the Company has increased, as have sales of the Company. The Company has grown revenue from $12m in 2020 to over $17m in 2022.

The Company has handled pork and can easily expand into other protein items, already having the relationships with both suppliers and customers for other items including but not limited to beef and seafood.

Support Training:

2 weeks - Owner may be willing to stay onboard, terms TBD

Year Established:

2014

Financing Terms:

TBD

Reason for Selling:

TBD

Inventory Included:

No

Is Franchise

No

Lender Prequalified

No

Absentee Owner

No

Selling Financing?

No

Is FEE Included?

Yes