Find a Business Opportunity
Listing Number: 3804
Summary - Lakeside Marine Store Near Syracuse – Docks, Hoists, Boat Accessories, Boat Dealership License (currently only consignment). Open 4 to 5 months/ year. Inventory Included.
NEWLY UPDATED: inventory (approximately $30,000) included in asking price!
Lakeside Marine Store in beautiful upstate NY. Company only open 4-5 months per year. Specialty marine store located at the edge of a picturesque lake.
The Company is a retailer of Boat and Marine related Supplies to locals and tourists in the upstate New York area. In the Summer months, the area has become a popular destination for tourists from Syracuse, Albany, and NY, NY. Currently, the Shop only operates in the Summer months, approximately 4-5 months of the year. The Company is focused on the retail sales of boats (on consignment), marine related items such as docks, hoists, rafts, SUP Paddleboards, Kayaks, and other marine/ boating related items to the end-user.
The Company also offers Kayak Rentals, SUP Paddleboard rentals, among other niche marine offerings to customers.
The Company holds a license as a boat dealership, and does currently sell boats on a consignment basis. There is a unique opportunity to grow the company as a boat dealership. There is approximately 20+ acres on-site that could also be used as storage/ boat dealership space.
SELLER MAY CONSIDER SELLING THE REAL ESTATE to buyer of the business.
Listing Broker
---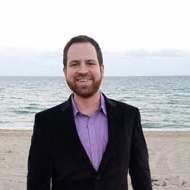 ---
Category:

Sub-Category:

Marine Dealers & Equipment

Asking Price:

$99,918

Gross Sales:

$297,471

Cash Flow:

$71,521

County:

Madison

Area:

Upstate NY - Syracuse / Albany

FFE:

$ 5,000

Inventory:

$30,000

Real Estate:

$0

Employees:

1 - Full-Time 1 - Part-Time

Facilities:

1200 Sq Ft Retail location

Relocatable?

No

Home Based?

No

Market Notes:

Area growing as a popular tourist destination.

Growth Notes:

Company has grown as stabilized at an excellent level for a company only operating 6 months per year

Support Training:

2 weeks

Year Established:

2007

Financing Terms:

To be discussed

Reason for Selling:

Retirement

Inventory Included:

Yes

Is Franchise

No

Lender Prequalified

No

Absentee Owner

No

Selling Financing?

No

Is FEE Included?

Yes