Find a Business Opportunity
Listing Number: 3868
Summary - Established Entertainment Booking Company – REMOTE, only 25 hours per week.
25 hours weekly! booking entertainment company Adjusted NET over $100k yearly.
The company provides high-value entertainment as a 3rd party booking company to clients such as country clubs, corporate clients, weddings, local cities and municipalities among others. The business model is to receive 20% of each booking. Bookings total on average anywhere from $800-$2600.
The current owner works remotely from their home-office and the business can be easily relocated as it is home based. The company has been around for 11+ years and only works with established bands & clientele. The company also remained cash-flow positive during COVID – now seeing an uptick with almost $110k in owner benefit January through September 15, 2023 (part-year).
The Company provides entertainment to attendees and guests via a curated roster of over 150 bands that run the gamut – from rock, pop, R&B, Latin, country, reggae, Solo & Duets, national acts among others. The company also has a diverse roster of specialty acts including; Comedians, Magicians, DJ's, Stilt Walkers, Hypnotists, Circus Acts, Jugglers, Astrology, Emcees, Celebrity Impersonators, Balloon Artists and much more.
The current owner is willing to transition long-term and would entertain remaining to assist in a consulting capacity if the acquirer would like.
Seller may consider some seller financing to a qualified acquirer.
Listing Broker
---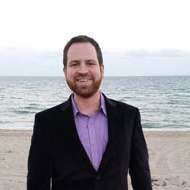 ---
Category:

Sub-Category:

Miscellaneous Services

Asking Price:

$249,918

Gross Sales:

$307,223

Cash Flow:

$109,479

County:

Broward

Area:

Florida

FFE:

$ 0

Inventory:

$0

Real Estate:

$0

Employees:

1 - Full-Time 0 - Part-Time

Facilities:

REMOTE

Relocatable?

Yes

Home Based?

Yes

Market Notes:

The need for this type of entertainment has been expanding.

Growth Notes:

Uptick in business since COVID

Support Training:

Owner willing to discuss significant transition period, may be willing to stay onboard, terms TBD

Year Established:

2012

Financing Terms:

TBD - Some seller financing may be possible for qualified acquirer

Reason for Selling:

Inquire with Broker

Inventory Included:

No

Is Franchise

No

Lender Prequalified

No

Absentee Owner

No

Selling Financing?

Yes

Is FEE Included?

Yes