Find a Business Opportunity
Listing Number: 3818
Summary - Growing FedEx P&D routes near New Orleans-Off Market
Growing FedEx Contracted Service Area near New Orleans, Louisiana. FedEx has announced publicly they are merging FedEx Express into the FedEx Ground model and expected to be completed by June 2024. This will increase volume across the entire FedEx model. Additionally thousands of homes are being built in the delivery zone.
The fleet has 18 fully equipment vehicles with 5 late model trucks with approx. $200,000 assumable debt that can be assumed to reduce the cash required to close the transaction. 18 employees and 2 managers.
For more detail, sign a confidentiality agreement, submit proof of financial capability and a work profile/resume prior to releasing the proprietary information.
Listing Broker
---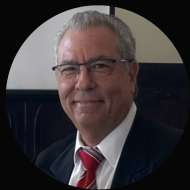 ---
Category:

Sub-Category:

FedEx Routes for Sale

Asking Price:

$1,300,000

Gross Sales:

$2,141,454

Cash Flow:

$522,809

County:

Tangipahoa Parish

Area:

Service area is nearby New Orleans

FFE:

$ 400,000

Inventory:

$0

Real Estate:

$0

Employees:

19 - Full-Time 0 - Part-Time

Facilities:

FedEx Terminal is a co-location where all trucks are domiciled

Relocatable?

No

Home Based?

Yes

Market Notes:

This is a contracted service area. You can get packages to the area via ship, via plane, or via rail but to get the packages to a home or business, it must go on a truck. As of March 12, 2023, no longer required to run Sundays.

Growth Notes:

This is one of the top ten areas for growth and home developments in Louisiana. With the infusion of Smartpost from USPS, volume continues to increase. And this trend is expected to continue with more shopping online and through e-commerce.

Support Training:

Seller will assist in the orderly transition of the routes and staff

Year Established:

1991

Financing Terms:

Cash Buyer only. No Seller financing.

Reason for Selling:

Divest the asset to work on other projects

Inventory Included:

No

Is Franchise

No

Lender Prequalified

No

Absentee Owner

No

Selling Financing?

No

Is FEE Included?

Yes