Find a Business Opportunity
Listing Number: 3861
Summary - Dental Chair Manufacturer and Distributor ISO and FDA Certified – Designed with Proprietary Technologies
Company specializing in the Manufacturing and Distribution of Specialty Dental Chairs and Equipment. Company has been in existence for 19+ years. Equipment designed & engineered with WiFi connectivity and sensors in order to assist in diagnostics of any malfunctions, helping avoid service calls and unnecessary downtime. Already has relationships with the 3 largest distributors (Patterson Dental, Benco Dental, and Henry Schein Dental) for these types of products to DSOs. Company maintains IP on many of its' products, and all products designed to keep maintenance and repairs simple.
Typically produces up to 1300 chairs per year, with capacity of double that quantity. Able to produce and manufacture better quality at lower cost than most competitors.
ISO 13485:2016 Certified, Quality Management in-place and adhered to (QMC Audited Yearly).
FDA Registered and Approved
CNC and Thermoplastic Machines in-house, capable of producing large or small production runs.
Metal components designed and made in Brazil.
Sells domestically through the Big Three and some smaller distributors.
Internationally is distributed and represented in over 40 countries
Sales Breakdown:
35% Operatory Packages
34% Orthodontic Packages
31% Standalone Chairs
Inside Technical Support Teams (Bilingual, Regional, Training and Installations Assistance)
Listing Broker
---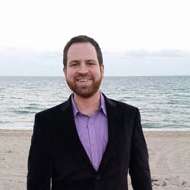 ---
Category:

Wholesale/Dist. Businesses

Sub-Category:

Asking Price:

$2,199,918

Gross Sales:

$3,515,669

Cash Flow:

$508,480

County:

Broward

Area:

South Florida

FFE:

$ 450,000

Inventory:

$200,000

Real Estate:

$0

Employees:

18 - Full-Time 0 - Part-Time

Facilities:

Flex Warehouse / Office

Relocatable?

Yes

Home Based?

No

Market Notes:

DSO Growth and expansion offers many opportunities to grow this business.

Growth Notes:

Established Sales reps with proven track records in DSO- related equipment sales have been engaged.

Support Training:

Seller willing to remain on-board

Year Established:

2002

Financing Terms:

TBD

Reason for Selling:

Inquire with Broker

Inventory Included:

Yes

Is Franchise

No

Lender Prequalified

No

Absentee Owner

No

Selling Financing?

No

Is FEE Included?

Yes