Find a Business Opportunity
Listing Number: 3874
Summary - Customized bar stools and household furniture
Boca Raton's Luxury Barstool Boutique. Since 2000, this business specializes in the finest customizable, handcrafted barstools, for the great room and the summer patio, as well as chairs, tables, and bars.
The current owner automated the business model, store is operated as owner absentee with 1 F/T manager. The owner invested over $90K to transition to an E-commerce model.
The store carries a variety of styles, from stools imported from Italy to classic-styled, traditional old-world stools that are beautiful in cherry, oak, mahogany, and maple.
The company carries furniture from electric art to wine racks. Retail showroom store lets the customer browse the limitless models of bar stools possibilities, made to your desire.
Extensive city selection, reasonable pricing with small-town personalized service with a smile. It has hundreds of designer fabrics, vinyl, and leathers available with finishes and heights to meet the customers' needs and specifications.
Listing Broker
---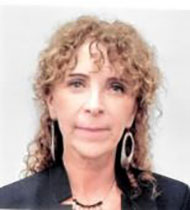 ---
Category:

Sub-Category:

Furniture and Fixtures

Asking Price:

$450,000

Gross Sales:

$4,000,000

Cash Flow:

$152,000

County:

Palm Beach

Area:

Boca Raton/E-commerce

FFE:

$ 28,450

Inventory:

$92,536

Real Estate:

$0

Employees:

1 - Full-Time 0 - Part-Time

Facilities:

Showroom/Website

Relocatable?

Yes

Home Based?

No

Market Notes: "The Furniture Stores industry primarily sell household, outdoor and office furniture, including living room, dining room and bedroom furniture, as well as home office goods, lamps, recliners, rugs and outdoor furniture. Furniture stores benefited from a strong residential market. The 2020 pandemic resulted in historically high disposable income and pushed down interest rates to nearly 0.0%, boosting the residential sector. As consumers grew confident in the economy, they purchased and built homes, supporting furniture sales. However, growing inflation and interest rates led to consumer grown at an estimated CAGR of 1.6% to $128.3 billion over the five years to 2023, including a 1.6% dip in 2023 alone.


Growth Notes: "Economic conditions are expected to improve as the economy recovers from high consumer uncertainty and inflation. As disposable income grows and consumers become more confident, they are more likely to buy big-ticket items, such as furniture. Traditional retailers will continue to focus on customer service, brand awareness and financing capabilities to differentiate themselves from external competitors, supporting industry performance. These factors will cause the industry to expand at an estimated CAGR of 1.6% to $138.9 billion over the five years to 2028."(Source: IBISWorld Executive Summary)
"The industry is tied to the housing market. Online retailers have siphoned revenue away from the industry. Furniture stores shifted their business models to withstand consumer spending changes. Expected increases in consumer confidence will likely boost revenue growth. Demand for furniture in the residential market will likely grow. Companies are expected to focus on providing customer service. Volatile consumer confidence and increasing ecommerce sales have mitigated further industry declines." (Source: IBISWorld Industry at a Glance)

Support Training:

20 days at no cost

Year Established:

23

Financing Terms:

NO

Reason for Selling:

Moving

Inventory Included:

Yes

Is Franchise

No

Lender Prequalified

No

Absentee Owner

Yes

Selling Financing?

No

Is FEE Included?

Yes